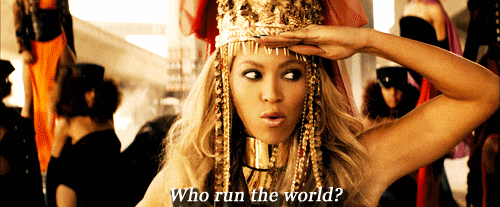 Get ready ladies because today we are celebrating International Day of Women and Girls in Science and we are so excited to celebrate with all of you! This day is to here to empower, inspire, and engage women and girls in science. We want to take today as an opportunity to share some badass women in STEM that you may or may not have heard of.
There are so many amazing women out in the field doing research and we wish we could write about every single one of you! We are a diverse group women across the globe that can do anything – even while pregnant or raising a family. And if you don't believe us, then check out our map which includes your inspirational #FemFieldPhoto! Women everywhere have been sharing their photos and we are so excited to highlight your experiences. We couldn't be more proud!
Keep sharing your photos with us at #FemFieldPhoto – don't forget to include a (rough) location of your fieldwork so we can continue to update the map!
Also: If you are or know of any badass ladies in the field, we encourage you to be a contributor on a future blog entry. We want to highlight your stories on our blog and you can help us do that!
For even more inspirational posts, we would encourage you to check out: #InternationalDayofWomenandGirlsinScience, #WomenInSTEM, #marginsci, #IndigenousSTEM, #WOCinSTEM, #queerSTEM, #LGBTSTEM, #LGBTScience, #LatinxandSTEM, #BlackandSTEM, #NativeSTEM, #NativeScience, #DisabledandSTEM, and #pregnantinthefield!